10 Fine Jewelry Pieces You Need in your Collection!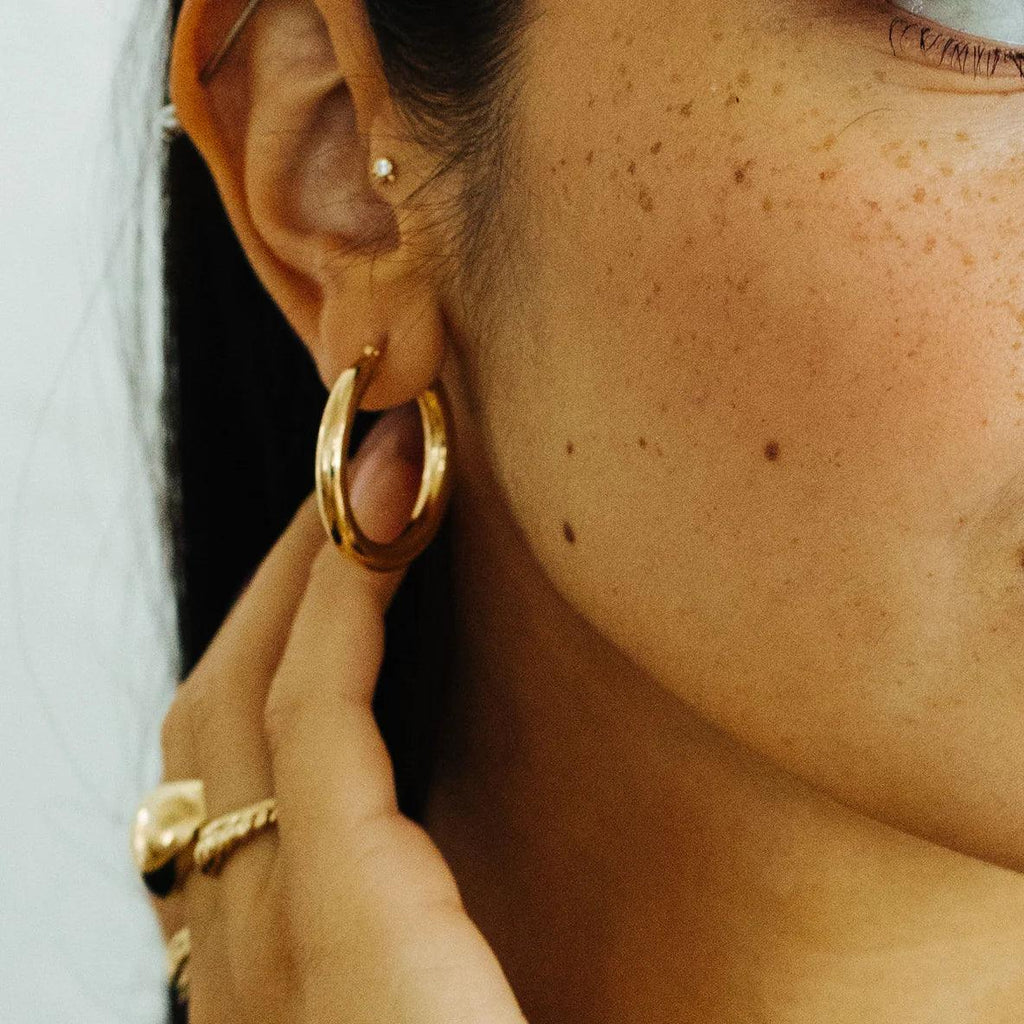 You may have noticed a few changes around Nashelle since we switched owners back in 2020. With the switch of owners, Nashelle has gone through a refresh, and among that refresh- has came the addition of Fine Jewelry. 
Our fine jewelry collection features sleek, classic, and timeless pieces you will love forever and can pass down as heirlooms. Our fine jewelry collection has 14k gold pieces which are perfect for both everyday wear and special occasions. 
We have created a list of our Top 10 Fine Jewelry pieces you need to add to your collection right now!
Dainty Chain
Our Dainty Chain is a staple piece everyone should have in their jewelry collection. It's the definition of a classic chain and one that will last you forever. You can choose from a variety of different metals (we love the 14k solid gold) and lengths. 
Ball Chain
A twist on our classic Dainty Chain, but still a staple piece in your collection. You can pair our Ball Chain with a charm or pendant. The reason we love the Ball Chain is because it seamlessly stacks with other necklaces in our collection.
Chain Huggies
We loved these from the moment we created them, and our customers love them just as much. Our Chain Huggies are great to dress up and down and spice up any outfit.
They are also classic enough, so you can wear them on the daily. They look great stacked as well and were created to go in either your first or second holes.
Gold Letter Charm
Letter Charms have been a trend we have seen this year and we are happy to say, they are here to stay. These classic pieces are not going anywhere. If you are someone who likes to personalize everything this is for you. We also love giving these charms as a gift to your best friend, sister, or mom. 
Herringbone Chain
Our Herringbone Chain will never go out of style. It's a must-have piece for every jewelry wearer. Keep it simple by wearing the Herringbone Chain solo or jazz it up by stacking with your other favorite necklaces. We love to pair these with a paperclip necklace. 
Pearl Studs
Pearl Studs are another classic piece to add to your jewelry collection. Forever a classic! Our Pearl Studs feature 6mm round freshwater pearls and come in white pearl, pink pearl, and black pearl.
Endless Hoop Earrings
These Endless Hoop Earrings will be a jewelry piece you will find yourself grabbing from your jewelry box day after day. You cannot go wrong with a good pair of hoops. This simple, classic design will make you feel elegant everyday no matter what you are doing.
Muse Silk Hoop
Our Muse Silk Hoop earrings is the jewelry piece you did not know you needed in your collection until now. These earrings are our twist on a classic hoop, but with a unique, one-of-a-kind upgrade. Think of these as the Endless Hoop Earrings big sister. 
Diamond Charm
We love our Diamond Charm because it adds a bit of elegance without being too flashy to any chain of your choosing. Our Diamond Charm is easily added to our other fine jewelry bestseller the Dainty Chain. 
Tiny Dot Earrings
We love a good pair of stud earrings and these fit the bill. This is the perfect classic piece and would be the perfect addition to any earring stack or can be worn solo. Either way, these are one of our most grabbed pieces. 
Go check out the rest of your fine jewelry collection here. (LINK)