MUST-HAVE PEARLS FOR A NEW GENERATION OF BRIDE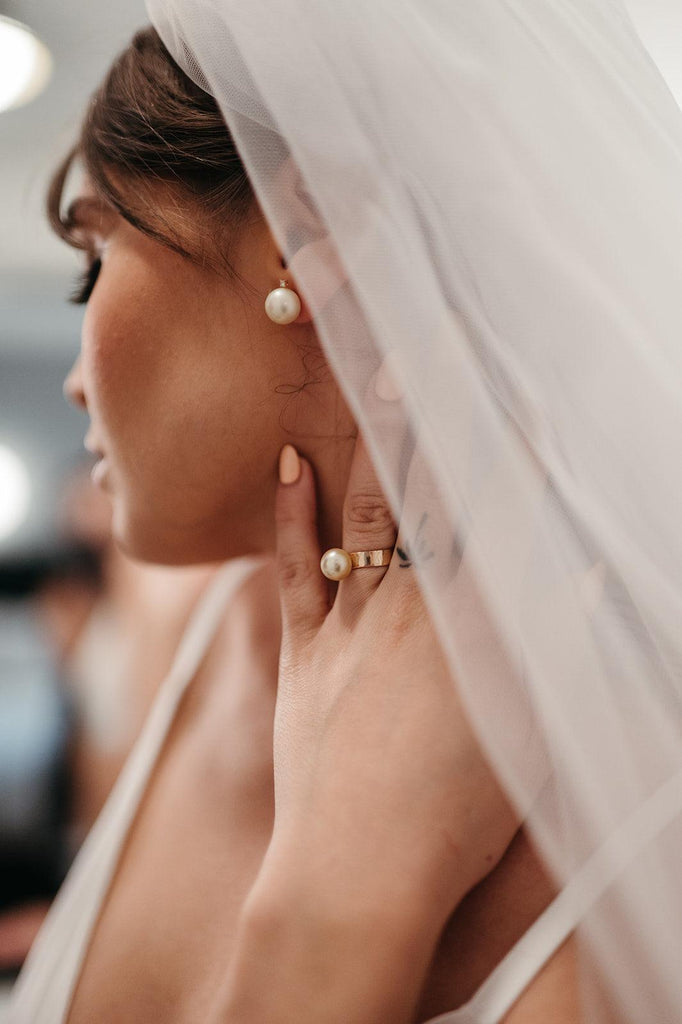 Congratulations on finding THE one – I'm talking about your wedding dress, of course! Now it's time to accessorize. Bridal jewelry is arguably one of the most important aspects of your bridal look – allowing you to elevate your personal touch, sealing it unique + true to you. 
As an intentional bride, uncompromising on quality, you want each little detail to reflect your values and natural beauty. While "something borrowed" may be a piece of jewelry to some, you are drawn towards something new. You're looking for wedding jewelry so timeless that you'll want to keep it, wear it time again, and pass it on to your own future loves. What you are really looking for, my dear, is a future heirloom. Meet the Bridal Diamond + Pearl Collection by Nashelle; a modern twist on a timeless classics. 
CHIC AND MINIMAL IN DESIGN, THESE ARE NOT YOUR GRANDMOTHER'S PEARLS.
Shop the entire collection here.