Gold Fill Jewelry: Care, Quality, & Your Questions Answered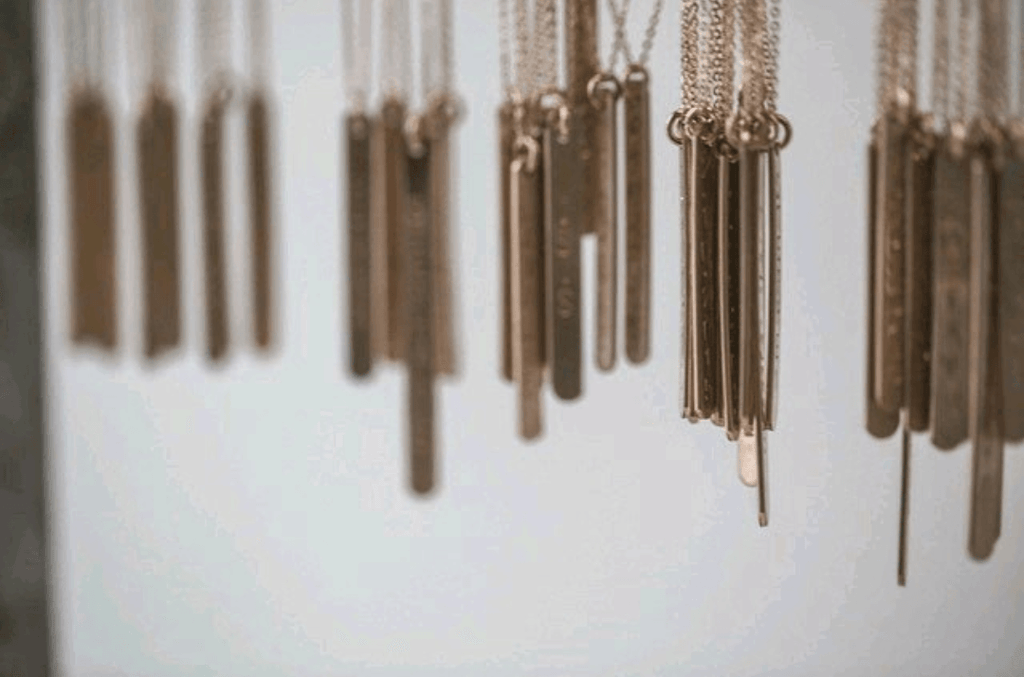 At Nashelle, we make a product that we stand behind. We use only the finest materials and handmake (and hand review) each piece to ensure the quality is up to our brand standards. Our metals are ethically sourced, and we offer products in brass, sterling silver, 14k rose gold fill and 14k gold fill. We choose to work with 14k gold fill metal because it is top-of-the-line quality at an affordable price. Many ask, what is gold fill? And, why is it such a great alternative to solid gold? Today - we've broken it down for you.
What is Gold Fill Jewelry?
"Gold Fill" means that the metal is 1/20th or 5% gold by volume, instead of 100% solid gold. Gold-filled metal is made by heat-and-pressure bonding a thin layer of karat gold to a brass (or another core metal) core.  Because the gold is mechanically bonded to the base metal, it cannot rub off (unlike gold-plated jewelry). 
What are the benefits of Gold Fill Jewelry?
Gold fill is your best alternative to solid gold because of its durability, quality - and let's face it; it makes beautiful jewelry. Gold fill will not turn your skin green and does not rust. With minimal care, gold fill metal will not tarnish. 
A small amount of pre-caution and cleaning leads to a long life for gold fill jewelry. 
Also, it is hypoallergenic and very rarely irritates sensitive skin.
Caring for your Gold Fill jewelry (What to avoid): 
Avoid wearing gold fill jewelry in the ocean or pool. Saltwater and chlorine can damage the metal.

Remove your jewelry before you go to the gym. There are a lot of natural chemicals in sweat - don't risk mixing them!

Avoid direct contact with products such as perfume, sunscreen, hairspray, and lotions. Harsh chemicals may cause damage.

If you can, prevent sleeping in your jewelry. Close contact with your body's chemical make-up can create build up on the metal. 
Caring for your Gold Fill jewelry (Life happens, what next?):
Gold fill jewelry is an excellent investment for the modern woman. But as a woman on-the-go, we understand that life happens. So, what small steps can make your Nashelle jewelry last?
Daily: Wipe your jewelry with a soft cloth. (Need a polishing cloth?) If you have exercised or were wearing perfumes & lotions, give your piece a quick rinse under lukewarm water and dry with a cloth. 
Deep cleaning: Get a bowl of lukewarm water and add a touch of mild soap. Let your jewelry soak in the water for about a minute. Give it a gentle wash and then dry with a towel. If you need to deep clean a chain or an intricate piece, use a soft toothbrush to clean where build-up could occur. (Do not rub it or, over time, it could cause discoloration.) 
Always keep your gold fill jewelry in a dry or air-tight place. The dryer you store it, the longer the sheen will last!